EXPERIENCES VILLA M SAMUI
Unique, rare, intimate and authentic
For us it is not just about luxury but creating stories, connections and experiences for you that are unique, rare, intimate and authentic.

It is difficult in words to convey just how special Villa M is for it represents in itself a unique travel experience.

The villa is a stand out on this island paradise and also unique in Asia because of its enviable location, and a number of other reasons.

Although quiet and secluded, Villa M is the only luxury villa in picturesque Fisherman's Village with its famous restaurants, shops, spas, yoga and meditation schools. It is a three-storey absolute beachfront home with a colonial inspired design, which is rare on Samui, and one of the first villas on the island to be "plastic free", and to incorporate a "green" philosophy, committed to making sustainability an integral part of everything we do. Our relaxing interior design, intimate Indochina style, wonderful collection of antiques from all over the East, impressive art collection, memorabilia and vintage photos, all blend together to create, simply, an amazing home.

Villa M's award-winning team are exceptional and will ensure an extraordinary luxurious vacation and an authentic experience – just for you.

Our Guest Experience team, concierge and maid are dedicated to making sure you are pampered in your home away from home.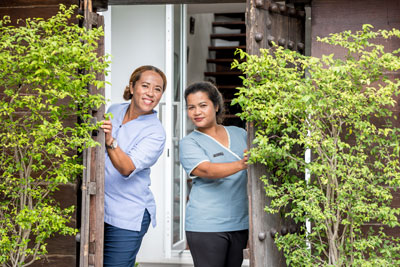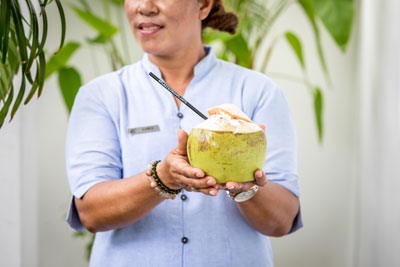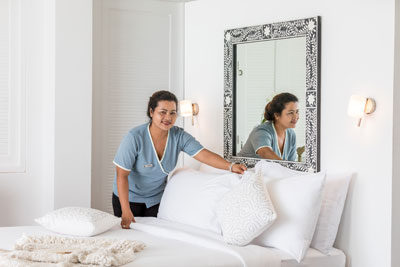 With our attentive staff taking care of your every wish many of our guests find it difficult to tear their eyes away from our view or stray too far from the comforts of Villa M and our village. If you want to explore the island and other adventures we can also organize for you an extensive range of sightseeing and land and water experiences. From wellness, spa, yoga and meditation activities, boating trips and island hopping, sporting activities, visits to elephant sanctuaries and waterfalls, to chauffeured tours where you can experience further our island's exceptional tropical beauty, its rich and exotic culture and many attractions.

All you need to do is just ask, and we will take care of the rest.
Your Island Home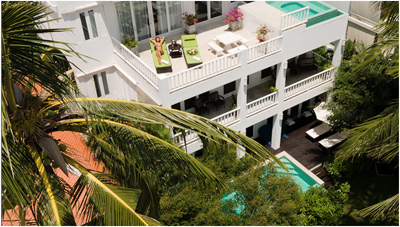 Exploring Koh Samui